Fully automated conversion lead capture system for medical websites. Work less, convert more!
Designed for hospitals, clinics and medical practices of any specialty. Successfully used by medical tourism agencies and other medical services re-sellers and providers.
FULLY AUTOMATED CONTEXT DRIVEN LEAD GENERATION
Our smart algorithms turn your generic contact forms into highly personalized lead collectors for every visitor on every page. Form teasers and Calls-to-Action will be adjusted AUTOMATICALLY to fit the content of your webpages, giving you better conversion.
Our proactive widgets engage the visitors with personalized messages, and keep chatting with them about what they are interested in until they are converted into leads. And the best part – Leadux brings this ability right out of the box, and gets smarter every day!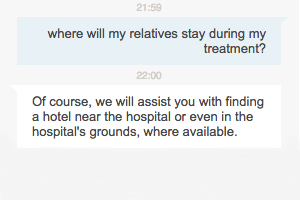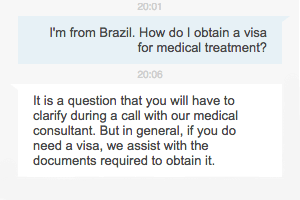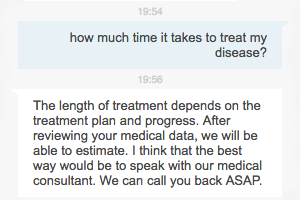 ALL YOU NEED TO DO IS ADD LEADUX'S SNIPPET TO YOUR WEBSITE
AND THEN… Each page is crowled by Leadux intelligent bots, which determine dominating colours, what the page is about, to which vertical it belongs and what is the main offering We also look at your traffic and define groups based on a unique set of characteristics. We will use this information for A/B Testing to define what works better for whom. Constant optimization!
Based on how your page looks, its offering and other important data, best performing lead collector is served to the visitor. Conversion spikes, which means more customers for you!
LEADUX, CREATED FOR BUSINESS OWNERS AND MARKETERS
We've created this product with one thing in mind – help you get more leads, while giving you time to focus on other aspects of your business. Just add LEADUX to your websites and see how your business grows!
Start Getting Results IMMEDIATELY! Leadux is an automated service, so it starts working for you from the moment it is deployed.
BETTER LEADS – MORE SALES! By matching page content and visitor intent with a relevant pitch, Leadux tools produce higher quality leads Leadux widgets are easily installed, and their shapes and colors are chosen automatically – based on your page colors. We blend in, but attract attention.
Create your account and get started in 3 simple steps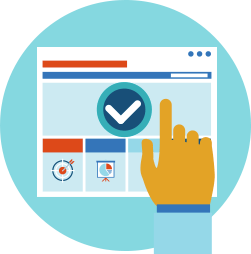 2
ADD LEADUX
CODE SNIPPET
3
START CAPTURING
QUALITY LEADS!
It takes less than 10 minutes to configure! Our team of tech boffins is at your disposal 24/7, should you hit a bump
YOUR SUCCESS IS EVERYTHING TO US!
Leadux is totally committed to your success. And because of this, on top of offering you Leadux service we are also assigning you with our Success Manager,  who will help you maximize your results. With his assistance, you can also leverage the knowledge of Leadux sales and marketing experts that will make sure you get the most out of the leads you acquire. We close the entire loop for you, just to help you succeed!
Leadux is the world's first fully automated lead capture system